Our Sponsors
(This page is being transformed to a new format ~ many changes coming)
We are grateful to our Sponsors: former, current and future.
Their valuable contributions are financial and/or in-kind.
Sponsors can be businesses, organizations or individuals.
Let us know if you might like to become a Sponsor,
suggest a potential Sponsor or learn more!
Also, check out our short Sponsor Presentation:
Little Pearls Sampler: 7 Pearls in 5 Minutes!


String of Pearls
$5,000+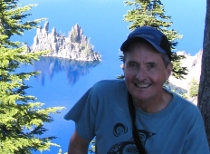 Jim Stokoe – Oct. 11, 1946 – Dec. 11, 2012
Family, financial and in-kind support for this labor of love called Little Pearls.
Without Jim's financial support, which continues after his death, we would not be here.
Husband of Executive & Creative Director Linda McLean
Weaverville, NC

South Sea Pearl
$2,500+

Tahitian Pearl
$1000+
Lee Barnhardt Hatling
Long-term friend & supporter
Yellow Mountain &
Kernersville, NC 


Gina Woods, PhD
ginaawoods@gmail.com
Advisor for next-step strategies toward
sustainability ~ In-kind
Indianapolis, Indiana

WNC Woman
Sandi Tomlin-Sutker
Long-term In-kind Sponsor
Western North Carolina

Akoya Pearl
$500+
Martha Lipshitz & Bandit
Childhood Friend
& Long-term Supporter
Gloucester, MA

Emily Tomasik
New Friend to Little Pearls,
in-kind support with
social media and a new ad design
 Ben Scales, Attorney & Musician
Pro Bono Assistance
with Music License Agreements
Asheville, NC

Baroque Pearl
$200+


Freshwater Pearl
$100+
Nature's Vitamins & Herbs Bill Cheek & Mike Rogers

Long-term Friends & Sponsor

Asheville, NC


Trout Insurance
Jan & David Trout
Long-term Friends & Sponsor
Weaverville, NC

DrNabors.com
Dr. Darryl & Diane Nabors
Long-term Friends & Sponsor
Clyde, NC

Big Joy Project
Stephen Silha
Long-term friend, journalist, filmmaker
Vashon Island, WA


Blue Mountain Pizza 
Matt Danford
2011 – 2013 non-profit program
& 2014 10th Anniversary
Celebration,
food for events
Weaverville, NC

Dr. David Graham
Chiropractic Physician
Long-term Friends & Sponsor
Applied Kineseology
Asheville, NC

Old Europe
Melinda Vetro
~ food donation for 2015 event
Asheville, NC

Penny Bond, Scenar Therapist
Long-term friend, supporter,
former Board Member
Asheville, NC

True Confections
Carole Miller
~ food donation for 2015 event
Asheville, NC

Harvey Jenkins
Long-term Friend, Supporter
& Board Treasurer
Asheville, NC

Bob Jones
Long term Friend & Supporter
Colorado, Maine & New Zealand


Darlyne Sahara
Long-term Friend & Supporter
Day Sponsorships on WCQS
for several years
Asheville, NC
John Charping
& Betty Larsen
Long-term Friends & Supporters
Morganton, GA
& Flagler Beach, FL

Dry Ridge Inn B & B
Long-term Neighbors & Friends
Weaverville, NC

Sue & Dick Walton
Long-term friends & Supporters
Asheville, NC
Other Freshwater Pearl Sponsors (no photos yet): 
Holy Bee Press
Debra Roberts
Little Pearls Founder & Friend,
in-kind support
Weaverville, NC
Michael & Cynthia Justice
Long-term Friends & Supporters
Asheville, NC

Mica White, Storyteller
Long term friend & volunteer,
in-kind support
Asheville, NC

AD Anderson
Long-term Friend & Supporter
Swannanoa, NC
Walter G & Joanne Davis
Long-term Friend & Supporter
Waterford, CT
Rob and Bess Baird
New Friends & Supporters
Asheville, NC
Deborah Scott
Long-term Supporter
Asheville, NC

Carole & Joel Martin
New Supporters
Asheville, NC

Harry Anderson
New Supporter
Asheville, NC