HOME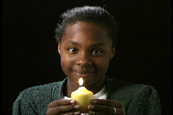 Little Pearls are "tiny films" that open hearts and minds, inspiring authentic connection and compassionate action on behalf of all living beings.
Created by the media non-profit Little Pearls, these beautiful films are gifts of the heart ~ for you and for the world.
Little Pearls remind us who we really are and what truly matters in our lives. In a world where beneficial, meaningful messages can be difficult to find, these little gems skillfully and tenderly plant seeds of hope, love, change and joy.
Opening our hearts to the world
Little Pearls explore universal themes & thought-provoking ideas that emphasize our power of choice to create positive change.
Media that matters
Neither a commercial nor a traditional public service announcement, each "tiny film" mirrors the beauty that is inherent in our lives. Most Little Pearls are only 30-60 seconds in length.
Empowering messages
Little Pearls inspire us to fall more deeply in love with ourselves, each other, and all things. In documentary style, they feature real people and animals as role models for living more fully. Little Pearls speak with immense power ~ directly to the heart.
Compassionate television
Some Little Pearls are event-specific, using the medium of television to send messages of love and support in times of crisis. We have created Pearls for farmers in England, the children of September 11 and those who suffered in Hurricane Katrina.
All Little Pearls capture the essence of those on camera, yet they speak to the universal.  Explore the possibilities of this medium through the links on our PORTFOLIO  page and help us transform this world we all share! Check out our Dog Pearls series, too!
More Links:
Our YouTube site is greatlittlepearls
We will also add more Pearls to our Vimeo page soon.
Connect with us on Facebook  and on Twitter
Reviews and ratings on GreatNonprofits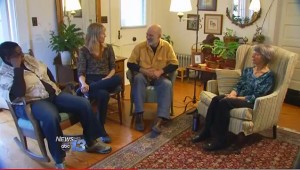 Linda McLean: WLOS-TV Person of the Week,
11-8-13

This work is licensed under a Creative Commons License