Our Children Ask the World of Us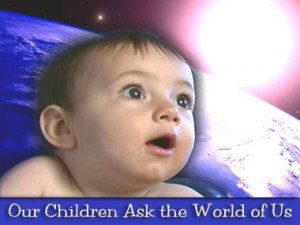 Our Children Ask the World of Us on YouTube
It was evident from the beginning of her life that Kayla had an amazingly alert, calm and open presence. She seemed ready for life and for wonderful possibilities in her future.
Kayla became a Little Pearl because her grandmother Linda, like most new parents and grandparents all over the world, fell in love in those earliest moments. The nearly-universal love for a newborn brings a heightened sense of responsibility and commitment to create a world that will nourish and support that new life ~ and, by extension, all life.
Linda felt that Kayla could be a representative for ALL our children. They depend on us ~ and on our choices ~ for the quality of their lives, present and future, for many generations to come.
What kind of world are we creating for them?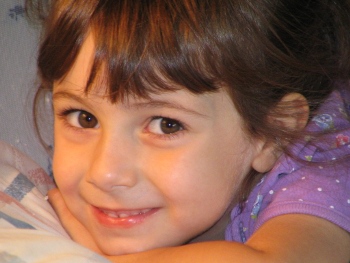 Kayla, age 3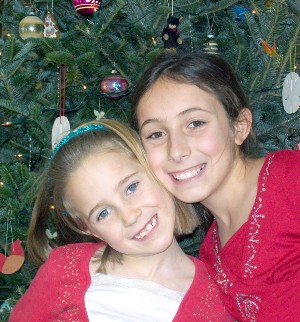 Kayla lives in Western North Carolina in a home full of love with her parents, her little sister Kira and several dogs and cats. She has three sets of grandparents and many friends who love her, too.
CREDITS
30-Second Pearl – 2001
Featuring Kayla Grace
Conceived by Linda McLean
Camera: Rick Aguar
Voiceover: Linda McLean
Sound Studio: Chris Rosser ~ Hollow Reed Arts
Editing: David Kahle ~ Earthlight Multimedia
Linda McLean
Music: For St. Francis 1 
by Richard Shulman
from the CD
Light from Assisi
©, (p) 1990 RichHeart Music
Used by permission
RichHeartMusic.com