Recent Sponsors
We are grateful to our Sponsors: former, current and future.
Their valuable contributions are financial and/or in-kind.
Sponsors can be businesses, organizations or individuals.
Let us know if you might like to become a Sponsor,
suggest a potential Sponsor or learn more!
Check out our short Sponsor Presentation here:
Little Pearls Sampler: 7 Pearls in 5 Minutes!
*** Note: the list below will be updated soon to reflect past sponsors not on our current list.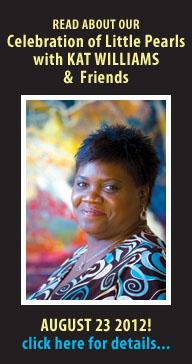 Check out our August 23, 2012 Celebration page
for that list of Event Sponsors ~ most are not included here.