Recent Sponsors
We are grateful to our Sponsors: former, current and future.
Their valuable contributions are financial and/or in-kind.
Sponsors can be businesses, organizations or individuals.
Let us know if you might like to become a Sponsor,
suggest a potential Sponsor or learn more!
Check out our short Sponsor Presentation here:
Little Pearls Sampler: 7 Pearls in 5 Minutes!
*** Note: the list below will be updated soon ~ it will be combined with earlier sponsors into one page.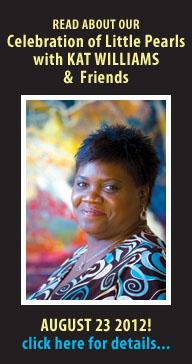 Check out our August 23, 2012 Celebration page
for that list of Event Sponsors ~ most are not included here.

String of Pearls
$5,000+

Jim Stokoe
Family, financial and in-kind support
for this labor of love called Little Pearls

South Sea Pearl
$2,500+

Anonymous Donor
This wonderful, unexpected $2,500 grant in late 2010
is to promote kindness and compassion!

Tahitian Pearl
$1000+



Asheville Area Arts Council
&
North Carolina Arts Council
Our long-awaited DVD sampler, to be created Spring 2011, is funded, in part, by a Grassroots Arts Program Grant of the North Carolina Arts Council, a state agency, and the Asheville Area Arts Council.
Pro Bono Assistance with
Music License Agreements


Media Cinedicate
Shane Peters
Cinematographer & Editor for the new Dog Pearls
~ extra in-kind support
Black Mountain, NC

Akoya Pearl
$500+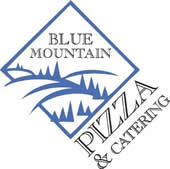 Blue Mountain Pizza
Matt Danford and Blue Mountain Pizza generously
supported Little Pearls through their non-profit program, including Third Thursdays, in February AND March!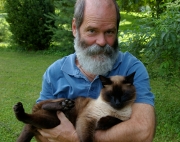 AD Anderson
in Honor of Jill Heishman


Mica White, Storyteller
Long term, regular volunteer
Asheville, NC ~ in-kind support

Baroque Pearl
$250+

Freshwater Pearl
$100+
The Hop
Ashley & Greg Garrison
Asheville, NC

    OSHiFlowers.com

Perri Crutcher

Nashville, Tennessee

Nature's Pharmacy & Compounding Center

Bill Cheek & Mike Rogers

Asheville, NC


Diana McLean
Ontario, Canada


Harvey Jenkins
Asheville, NC 



David S. Graham, DC
828-253-5844
Asheville, NC

DrNabors.com

Dr. Darryl & Diane Nabors

Clyde, NC

Patsy Keever

Sherry Frawley Berman


Anna Matheson 



onecenteryoga.com
Cindy Dollar
Asheville, NC
828-225-1904

Robert Thomas Music

Robert Thomas

Pianosongs

Arden, NC


Trout Insurance
Jan & David Trout
Weaverville, NC


Laura Thomas


Sandra Bradbury




ONE BODY
TOUCHWORKS:
"Gentle Touch
with Deep Results!"
obtouchworks.com
Linda J. McCrea, EdD, MBT
Asheville, NC

Healing Innovations 

Penelope Bond

Asheville, NC


Creasman Financial Planning, L.L.C 
Mike & Revonda
Creasman
Asheville, NC


Gayle L. Doughton
& Associates
Specialists in
Long Term Care 
askgayle1@bellsouth.net
828-456-4151
~ serving Western
North Carolina


Ultimate Ice Cream
Kevin & Lucia Barnes
~ November 2010 Flavor of the Month program ~ Asheville, NC

Roberta Newman


Brett Salter
&
Sharon Bailey


Anonymous


White Oak Financial
Management

Laura McCue, Kevin Martin
& Priestley Ford
Asheville, NC