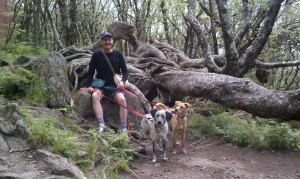 As many of you know, my husband's 14-month journey with aggressive brain cancer has been the primary focus of my life, and Little Pearls has had to wait.  As several friends have said, "Jim is your Little Pearl now."
This strong, gentle man left us for the spirit world on December 11 around 9 am.  Here is Jim Stokoe's obituary.
Little Pearls will come back into my focus again, when more time has past.  After all, these "tiny films" are all about love ~ what is more important than that?