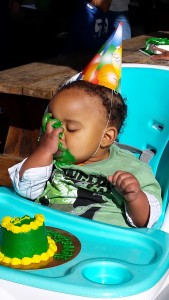 Julian's first birthday, 9-13-15 ~ falling asleep with icing in his face. We just filmed his party and we'll film again when he's a little older.
I hope we'll have some footage, along with Ben's and Zi's, at our event on Thursday night.
There is so much love in this little one's life!