For our sweet fundraiser in September, we updated our descriptors for people new to Little Pearls:
Little Pearls are "tiny films" that open hearts and minds, inspiring authentic connection and compassionate action on behalf of all living beings.
All Little Pearls capture the essence of those on camera, yet they also evoke what is universal in the theme.  With immense power, they remind us who we really are and what truly matters in our lives.
They speak directly to the heart.  Even in our polarized world, they can reach a viewer's mind by first going through the heart.  Laughter, tears and delight have that power.
A Pearl is like a hologram: a whole story with meaning on many levels within one "tiny film."  Like a good children's book, most Little Pearls are meaningful to people of all ages.
Created from an idea about a real person, animal or situation in our lives, Little Pearls are filmed documentary-style, without actors or scripts. Depending on the footage we obtain, the concept may shift, and sometimes an original idea expands to include extra Pearls from the same footage.
Using the most potent shots from a large amount of raw footage, most Little Pearls are 30 – 60 seconds long.  The completed "tiny film" is broadcast quality.
Our newest project is The Wonder of Little Boys:  We are filming Ben, Zi and Julian, three very young boys who are in that space of wonder between babyhood and boyhood. The idea for creating this new Pearl came from their charming photos and stories on Facebook.  Our sense is that all children at this age live in a state of wonder much of the time, yet many boys lose it as they mature. Can we help them retain that openness and joy as they grow? If so, how would our world change?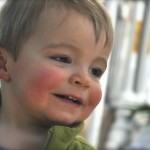 20 month old Ben was filmed with his mother Devon on one day in April 2015, at their historic country home and on a nearby porch with dogs and cats.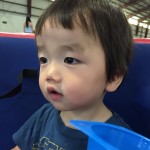 17 month old Zi and his parents Jana and Seth were filmed in two locations late Spring 2015: the WNC Nature Center and their home.  Zi was almost a year old when his parents adopted him from a Chinese orphanage. It's heartening to see him thriving as he engages with his new world. He truly belongs in his new family, and there is enough beautiful footage of Zi for an extra Pearl on Adoption.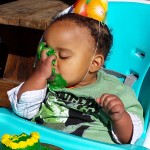 And then there's baby Julian. We just filmed him, his parents and extended family at his first birthday party in September and will film him again in a few months. Depending on the footage we can capture, there may be a third Pearl with just Julian, given all the news lately about how dangerous it is for black boys and men in our country.  Julian may help us open some hearts.  This precious child, like all children, deserves a world that meets him as he really is – not as some fearful stereotype.
A fourth new Pearl, partially filmed late September, is about the love that circulates between a marine biologist named Carrie Newell, her old dog Kida and the whales off Depoe Bay, Oregon. I have loved these gray whales for 39 years, and the interaction between them and Kida, who has been going out on the ocean since she was a puppy, is most definitely a Pearl!
We are an all-volunteer non-profit organization, paying only the technical professionals who do the filming, editing, audio, website, etc.  Long-term, we will need to have paid staff to be sustainable.  With your financial gift, join us in keeping Little Pearls alive, well and growing in our mission.  Thanks!