The original post: Sneak Peek Party September 17 with updates below: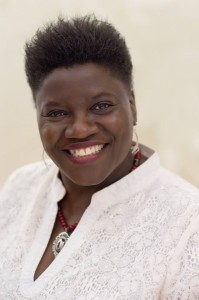 Schedule: The party is from 7-9 or so. Kat Williams will perform from 7:30-8:30. 
Confirmed food donors so far: The Renaissance, Posana, Blue Mountain Pizza, Trader Joe's in Asheville, West Village Market and The Fresh Market, with desserts from Well Bred Bakery, True Confections and Old Europe. We will have wine and beer, and bottled spring water from Mountain Valley Water.

We're excited about these new Pearls featuring toddler boys Ben, Zi and Julian. One will be on the state of wonder that all small children experience (and which I think most boys are socialized to leave behind) and another will be on adoption with Zi. Depending on the footage we can capture, there may be a third with just Julian, given all the news lately about how dangerous it is for black boys and men in our country. Ben and Zi will likely be at the party with their parents on the early side. Julian will be in Asheville for his first birthday party on the 13th but probably won't be at our event.
Set-up: We hope Kat can be set up outside on a gorgeous autumn evening. If so, our preview footage of the little boys will run continuously on the big screen in the living room, as we would love your input for these new Pearls. If Kat sings inside, the preview footage will run before and after. We'll have earlier Little Pearls showing on a laptop in the dining room, for those of you who may not have seen them. Information and DVDs will also be there.
Tickets: If you know you are coming, please let us know, and if possible, pay for your tickets soon, so we'll have you on the list and avoid a logjam at the door. You can pay by credit card online but not at the door, where we will only be able to take cash or checks. https://littlepearls.org/contribute/
Directions: 128 Flint Street is the second house toward town from the corner of Flint and Elizabeth. Flint Street starts between the Civic Center and the Basilica, crosses the bridge and goes into Montford. Coming from downtown, the house is on the left. We're planning to have white balloons (like pearls!) in front.
Access and parking: There are two flights of steps with good railings in front, from the sidewalk and up to the porch, which some people may have trouble doing.  Those people would need to come in through the back, with access from an alley driveway.  One person can drop another off in back, but there's no room for cars to park there.  It's also easier to walk in via the back alley and down the bricked driveway for people who are challenged with steps. There is plenty of street parking, though it may be a block or two away. There is also a narrow lot next to I-240 at the bridge, a little farther away, and if necessary, the Chamber of Commerce lot several blocks away. Carpooling is ideal.